Search iVirtua
Advanced/Tag Search...
Search Users...
What is iVirtua Exclusive Community?
An exclusive gaming industry community targeted to, and designed for Professionals, Businesses and Students in the sectors and industries of Gaming, New Media and the Web, all closely related with it's Business and Industry.
A Rich content driven service including articles, contributed discussion, news, reviews, networking, downloads, and debate.
We strive to cater for cultural influencers, technology decision makers, early adopters and business leaders in the gaming industry.
A medium to share your or contribute your ideas, experiences, questions and point of view or network with other colleagues here at iVirtua Community.
Guest's Communication
Live Chat
Teamspeak (VOIP) Audio Conference
Private Messages
Check your Private Messages
Themes
Choose an iVirtua Community theme to reflect your interests...
Business Theme

India/Arabic Theme
Gaming Theme
iVirtua Recommends
Fly Emirates
Alienware's first gaming laptop designed from the ground up by thecompany itself, the Area 51 m15x, is now on sale to British gamers.
The 15.4in machine ticks all the right technology boxes: 45nm'Penryn' Intel Core 2 Extreme processor and Nvidia GeForce 8800M GTXgraphics, up to 4GB of 667MHz DDR 2 memory and the ability to swap outthe multi-format DVD writer for a second battery.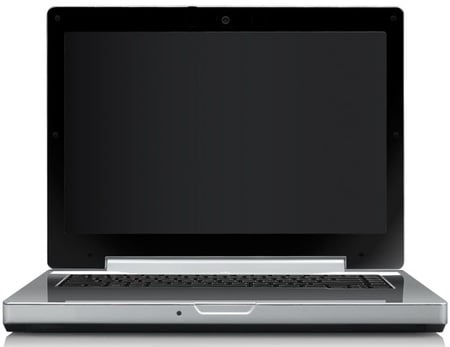 Alienware's m15x: World's most powerful 15in notebook?

Alienware was keen to point out that the m15x is a truly mobilegaming machine. Whereas 17in gaming laptops are typically bought as amore portable alternative to a desktop, the company claimed the 15inmachine not only delivers top-spec gaming performance but is a machinethat can be used on the move.
The machine incorporates what Alienware calls BinaryGFX - a systemto allow the machine to flip between the chipset's integrated graphicsengine and the 8800 GTX. Alas, it's not automatic, the companyadmitted, but it comes close: Windows Vista's put to sleep, the GPUsare switched, then the OS is awoken once more.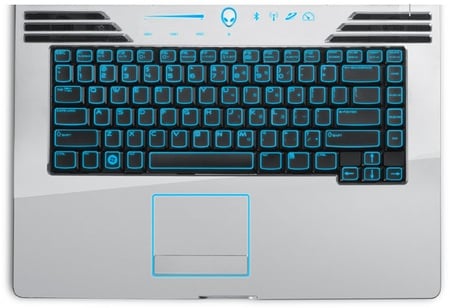 Well lit, boy racers

What all this does for the battery life, Alienware didn't say. We look forward to testing the machine to find out.
The m15x also sports Alienware's customary boy-racer friendlylighting, which divides the chassis lights - keyboard, alien logo,soft-touch control panel etc - into seven zones, all of which can beassigned a colour independently of the others.

The laptop comes with an HDMI port, in addition to Gigabit Ethernet,a seven-in-one card reader, ExpressCard 54 slot, three USB ports and afour-pin Firewire 400 connector.
Available now, the m15x is priced according to its buyer-selected configuration. The most basic set-up costs £948.
Contributed by

Editorial Team

, Executive Management Team
372659 iVirtua Loyalty Points • View Profile • Send Private Message • Back to Top