Search iVirtua
Advanced/Tag Search...
Search Users...
What is iVirtua Exclusive Community?
An exclusive gaming industry community targeted to, and designed for Professionals, Businesses and Students in the sectors and industries of Gaming, New Media and the Web, all closely related with it's Business and Industry.
A Rich content driven service including articles, contributed discussion, news, reviews, networking, downloads, and debate.
We strive to cater for cultural influencers, technology decision makers, early adopters and business leaders in the gaming industry.
A medium to share your or contribute your ideas, experiences, questions and point of view or network with other colleagues here at iVirtua Community.
Guest's Communication
Live Chat
Teamspeak (VOIP) Audio Conference
Private Messages
Check your Private Messages
Themes
Choose an iVirtua Community theme to reflect your interests...
Business Theme

India/Arabic Theme
Gaming Theme
iVirtua Recommends
Fly Emirates
AMD used the Computex show in Taipei this week to propose XGP -eXternal Graphics Platform, a slimline box you connect your GPU-litelaptop to when you need more graphics horsepower.
Fujitsu Siemens (FSC) was on hand to demo the concept with its AmiloGraphicBooster, an AppleTV-like unit with an AMD ATI Radeon HD 3870 GPUbuilt in and hooked up to 512MB of GDDR 3 memory. The box can drivefour displays simultaneously, the company claimed.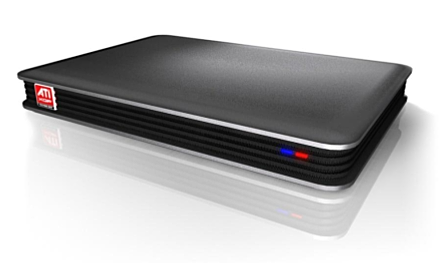 AMD's XGP reference box: it's a graphics card, don't you know

AMD's pitch is that users will be able to connect their slim'n'lightlaptops to an XGP, which will supply the level of graphical grunt thatthey don't need when they're on the move and, more importantly, runningon battery power.
XGPs are designed to be hot-pluggable, the driver knowing about andenabling the use of the discrete GPU as soon as it's connected to thehost.
With that multi-monitor support, XGP will undoubtedly also bepitched at businesses who want to give their laptop-equipped workersmulti-display desktops.
Of course, this is the same notion companies like DisplayLink arepeddling, but they're delivering multi-screen support over USB usingthe host system's GPU. AMD's approach - since it's in the business ofselling more graphics chips - is to add a second GPU to the system.
That said, Fujistu Siemens has its eye on the consumer market - weunderstand it's pitching the technology to Dixons and other bigretailers - as a way to allow ordinary punters to effectively upgradetheir older laptops' graphics capabilities. The technology doesn'trequire an external monitor - the XGP can render images on the hostlaptop's own screen.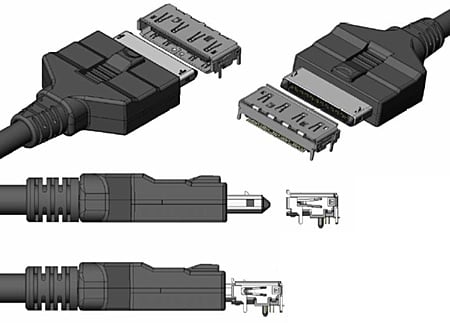 Yet another video connector for your laptop

And XGP has its own connector, which although based on PCI Express2.0 technology, does require the laptop to have a special XGP slot onthe side. AMD has two connectors, one for eight PCIe lanes, the otherfor 16. At this stage it's unclear whether you can connect, say, an XGPwith a 16-lane cable, using an adaptor, to a notebook with an 8-laneport.
Contributed by

Editorial Team

, Executive Management Team
372659 iVirtua Loyalty Points • View Profile • Send Private Message • Back to Top