Search iVirtua
Advanced/Tag Search...
Search Users...
What is iVirtua Exclusive Community?
An exclusive gaming industry community targeted to, and designed for Professionals, Businesses and Students in the sectors and industries of Gaming, New Media and the Web, all closely related with it's Business and Industry.
A Rich content driven service including articles, contributed discussion, news, reviews, networking, downloads, and debate.
We strive to cater for cultural influencers, technology decision makers, early adopters and business leaders in the gaming industry.
A medium to share your or contribute your ideas, experiences, questions and point of view or network with other colleagues here at iVirtua Community.
Guest's Communication
Live Chat
Teamspeak (VOIP) Audio Conference
Private Messages
Check your Private Messages
Themes
Choose an iVirtua Community theme to reflect your interests...
Business Theme

India/Arabic Theme
Gaming Theme
iVirtua Recommends
Fly Emirates
Is this the face of Asus' diminutive desktop Eee PC? The machine,snapped at the CeBIT show earlier this month, was certainly tagged withthe Eee's own slogan, "Easy to Play. Easy to Learn. Easy to Work".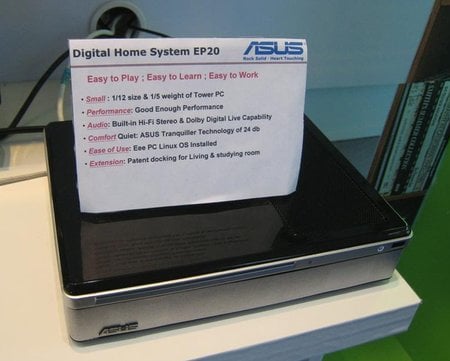 Asus' desktop Eee PC
Image courtesy Matbe.com

The desktop wasn't listed as an Eee but as the "Digital Home SystemEP20". However, it's hard to conclude that the 'EP' in the model numberisn't short for 'Eee PC' - especially when the box is listed as running"Eee PC Linux OS".
Asus is probably just not ready to go fully public on the desktop, its specs and branding yet.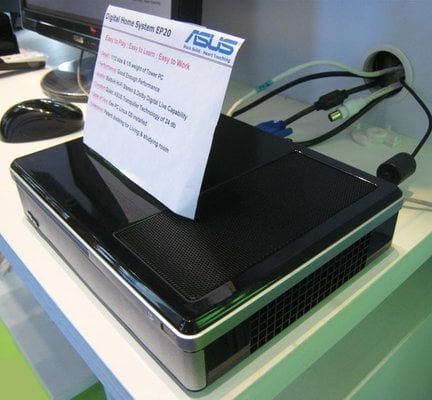 Runs Linux
Image courtesy Matbe.com

The pictures come courtesy of French-language site Matbe.com, which snapped the desktop at CeBIT, t'other week.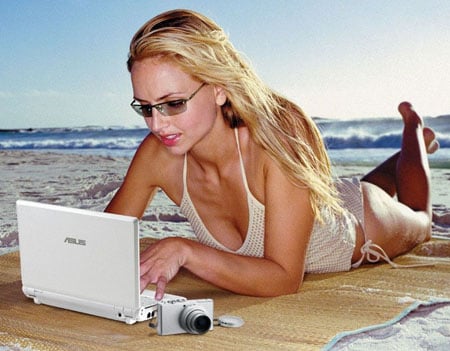 Eee PC and friend: off the beach and onto your desk

Specs remain unclear, but past comments from Asus CEO Jerry Shensuggest that the EP20 will be based on Intel's Atom processor - aka'Diamondville' - and the 'Shelton' platform into which the CPU slots.
The top shot suggests the EP20 has a slot-loading optical drive,while a glimpse of the backplane indicates Eee-standard VGA, 10/100Mb/sEthernet, 3.5mm audio sockets and a trio of USB ports.
In the past, Asus has referred to the desktop Eee as the E-DT,noting that it will debut in April or May for $200-300. It's working ona digital TV with integrated Eee technology too.
Contributed by

Editorial Team

, Executive Management Team
372659 iVirtua Loyalty Points • View Profile • Send Private Message • Back to Top