Search iVirtua
Advanced/Tag Search...
Search Users...
What is iVirtua Exclusive Community?
An exclusive gaming industry community targeted to, and designed for Professionals, Businesses and Students in the sectors and industries of Gaming, New Media and the Web, all closely related with it's Business and Industry.
A Rich content driven service including articles, contributed discussion, news, reviews, networking, downloads, and debate.
We strive to cater for cultural influencers, technology decision makers, early adopters and business leaders in the gaming industry.
A medium to share your or contribute your ideas, experiences, questions and point of view or network with other colleagues here at iVirtua Community.
Guest's Communication
Live Chat
Teamspeak (VOIP) Audio Conference
Private Messages
Check your Private Messages
Themes
Choose an iVirtua Community theme to reflect your interests...
Business Theme

India/Arabic Theme
Gaming Theme
iVirtua Recommends
Fly Emirates
Fed up of waiting for Asus' desktop Eee PC? Rival Taiwanesemanufacturer MSI has stepped in with a mini machine of its own, whichit's punting at just £235.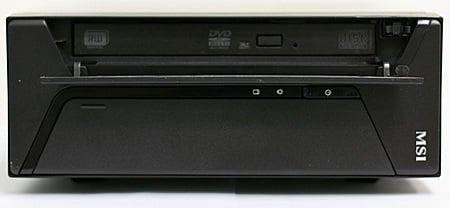 MSI's Titan: desktop Eee rival before there's a desktop Eee

The PC's called the Titan - something of a misnomer given the unit'ssmall size. It measures 240 x 185 x 70mm, so it's footprint is lessthan that of an A4 sheet of paper.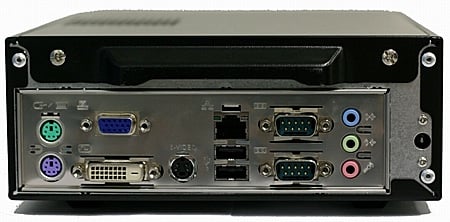 Plenty of portage

The box packs in a dual-layer multi-format DVD writer, 250GB SATAhard drive, and a stack of I/O ports including Gigabit Ethernet, twoUSB 2.0 ports, TV out, VGA, 5.1-channel digital audio out, and legacyPS/2 and serial connectors.
This latest Small, Cheap Computerô incorporates a VIA C7 processorclocked at 2GHz and backed up with 1GB of DDR 2 memory. It uses VIA'sCN700 integrated chipset.
The only thing the unit doesn't come with is software - one of thereasons it's as cheap as it is. That's good news for Linux buffs whowon't have to pay the so-called 'Windows tax'.
Contributed by

Editorial Team

, Executive Management Team
372659 iVirtua Loyalty Points • View Profile • Send Private Message • Back to Top