Search iVirtua
Advanced/Tag Search...
Search Users...
What is iVirtua Exclusive Community?
An exclusive gaming industry community targeted to, and designed for Professionals, Businesses and Students in the sectors and industries of Gaming, New Media and the Web, all closely related with it's Business and Industry.
A Rich content driven service including articles, contributed discussion, news, reviews, networking, downloads, and debate.
We strive to cater for cultural influencers, technology decision makers, early adopters and business leaders in the gaming industry.
A medium to share your or contribute your ideas, experiences, questions and point of view or network with other colleagues here at iVirtua Community.
Guest's Communication
Live Chat
Teamspeak (VOIP) Audio Conference
Private Messages
Check your Private Messages
Themes
Choose an iVirtua Community theme to reflect your interests...
Business Theme

India/Arabic Theme
Gaming Theme
iVirtua Recommends
Fly Emirates
Playboy girl pwns original Wii girl in new official videos in General Discussion, including Off Topic, Current Affairs
When Wii Fit girl did her 3 million hits thang, somehow I knew this was coming down the pike.

Everybody has seen the Wii Fit Girl video by now. The video went viraland 3 million viewers were hitting that …. Well, you could havepredicted that Playboy's Jo Garcia wasn't going to let that go withouta challenge. She's the Cyber Girl of the Year for 2008, after all.She's got a reputation to maintain. So she did her own Wii Fit video.




Because Playboy is the home of Jo Garcia, the Cyber Girl of the Year for 2008 and an enthusiastic and knowledgeable gamer herself.And not only does she have noooo problem wearing much less than naughtylibrarian glasses and panties, Playboy also has muuuuuch better videoequipment and editing.



The link is to a version that, while probably NSFW, is non-nude andwon't get you arrested. I can vouch for the fact there is a toplessversion out there too, and let's just say she sticks the landing in theski jump. I'm sure the intrepid amongst you can find that, I won't beproviding it here, aside from the screen shot above.
The Perfect Fit

http://videoarticles.playboy.com/?fr_story=ec49c46aa27df3061f2978
a400845021b089030a&rf=bm

2008 Cyber Girl of the Year Jo Garcia test-drives the Wii Fit in this sexy yoga workout video.
See Jo nude in the Cyber Club >>

Jo Garcia is an American adult model. She was Playboy's Cyber Girl of the Year for 2008. It was revealed to the public from an interview with Kotaku that she is also an avid gamer listing favorites such as the Radiata Stories, Xenosaga trilogy and up to "100 hours into FFXII"

Jo Garcia said she has a DS and a PSP, wow nice! She also said shelikes to bring those with her around just like

ipod

, and when peopleask her why she is still playing games, "whats wrong with playinggames?" was her answer. Nice! tell them about games girl!
Posted by Editorial Team Mon Jun 23, 2008 6:05 pm
WWDC 08: me.com mail, contacts, calendar like native apps in Apple
Apple hasunveiled MobileMe, which is a push method of controlling calendars,emails and contacts by sending the information from a remotely storedbase.
The service replaces the .Mac service which hasn't really set the world alight so far.
The programme works with Mac, PC and iPhone, and works with Mail, iCal and Address book on the Mac, or Outlook on Windows.
Applehas also built a suite of web 2.0 applications for the MobileMe serviceusing Ajax, which provides a desktop-like experience on the web tointeract with the data, and can be accessed at me.com.
Send photos from the beach
Photoscan even be synched over the air, either from the iPhone or a Mac orPC, which means Apple is working to drop hard into the Web 2.0 spaceGoogle and Yahoo have been beavering away at over the last two years.
MobileMealso has over the air interaction; i.e. email is sent to the device, itinteracts with Google Maps, finds a restaurant mentioned in the email,and stores it as a contact for use on your computer.
Unveiled atWWDC, it was termed as a perfect application for the iPhone or iPodtouch for $99 per year with 20GB storage, but it comes with a free 60day trial.

MobileMe
Difference between .Mac and MobileMe
While mostly replacing .Mac (which was primarily centered aroundInternet services for Apple's desktop and notebook computers), MobileMeprovides Internet services for both Mac OS X and the iPhone OS as well as the

iPod

touch device and Microsoft Windowsusers. This means that now you are not restricted to a Mac runningsoftware like Mail and iCal, but can access your personal data from anycomputer connected to the internet.

Features
Storage
20GB of online storage featuring 200GB of monthly transfer. Thefamily pack includes this for the main user as well as 5GB of storageand 50GB of transfer for each sub user (up to four additional users)

Mail
Free Push Mail. Includes a @me.com email address. When a message is received it is sent directly to all the user's devices.

Address Book
Address Book (Push). When a contacted is added or amended it is updated immediately on all the user's devices.

Calendar
Calendar (Push). When a calendar appointment is added or amended it is updated immediately on all the user's devices.

Gallery
Public photo gallery. Photos can be uploaded in the web browser or synced by iPhoto on a mac

iDisk
iDisk, which is accessible via a web browser, the Finder on a Mac, or as a remote disk in Microsoft Windows.The iDisk can also share files by emailing a link to the intendedrecipient. Another feature is to set an expiration on the link. Thismeans access to file will stop after a set number of downloads or aftercertain time period.

Web 2.0
MobileMe uses web 2.0 technologies to provide the look and feel of desktop-class applications in the user's web browser.

Pricing
An Individual purchase of a MobileMe account for one-year is $99 USD (£59), while a Family Packsubscription (which includes one individual account and four familyaccounts with a specific email address for each one) is $149 USD (£89)for one year. The Individual account will have 20GB of combined emailand file storage and 200GB of monthly data transfer, while the FamilyPack will have, for each account in the Pack, 5GB of combined email andfile storage, and 50GB of monthly data transfer.

Competitors
MobileMe is supposed to comprise Microsoft Exchange-like features for consumers.

Browser Support
MobileMe's online services can be accessed in Desktop Applications.MobileMe also allows access to the user's data in desktop-likeenvironment in a web browser. Featured browsers are:



Safari 3 or later (Mac + PC)

Firefox 2 or later (Mac + PC)

Internet Explorer 7 (PC)
iPhone 2.0
Posted by Editorial Team Tue Jun 10, 2008 4:04 am
WWDC 08: Developer Demos Roundup in Apple
Appletook the wraps off version 2.0 of its iPhone firmware at WWDCtoday.But it didn't send thousands of iPhone owners scurrying away toclickon 'Check for Update' in iTunes.
The 2.0 firmware, and by associationthe new iPhone3G, are due to be rolled out worldwide on July 11.
Thenew iPhone 3G is undoubtedly theheadline act – it updates Apple'spioneering smartphone withtri-band HSDPA connectivity, GPS and improvedbattery life. If theiPhone was hard to beat before, it's even toughernow. But the new2.0 firmware that's being rolled out with it is equallyimportant.
Enterprise, SDK and 'new features'
Availableon both the 3G and original2G iPhones, version 2.0 adds a several newfeatures to the iPhoneplatform. There are those that we've alreadyseen: push email andcalendaring (via MS Exchange), Cisco VPN supportand downloadablethird-party applications via the forthcoming App Store.
And there are those features we didn'tsee coming: a pushnotification service, a scientific version of Calcand a nifty ContactSearch. These hardly make compelling front pagenews. Apple has improvedthe iPhone in very subtle ways.
When it hits on July 11, version2.0 ofthe iPhone firmware won't offer a major overhaul of theiconictouchscreen interface. Why should it? If it 'aint broke... AsSteveJobs explained in his keynote, there are three elements to theiPhone2.0 software – enterprise, the SDK and 'new features'.
SinceApple firstrevealed the iPhone 2.0 software back in early March, we'veknownabout its enterprise plans. Apple's support for MS Exchangewillenable the sort of push calendaring, push email, push contactsandremote wipe capabilities that businesses have been crying outfor.Ditto the built-in Cisco VPN client.
What we're reallyinterested in is thepersonal apps and games. With 250,000 softwaredeveloper kitsdownloaded since March, Jobs revealed that Apple hadadmitted 4,000applicants to its iPhone developer programme (from25,000applications).
With access to the iPhone's coreAPIs(shared with Mac OS X), plus its accelerometer, cameraandlocalisation features, we now have a better idea of what theiPhoneis capable of.
Super Monkey Ball for $9.99
Just as it did back in March, Segashowed off an updated cut of its GameCube favourite Super MonkeyBall.This game will be available on the App Store for $9.99 when itlaunchesin July. That's about £5 or £6 in UK money,although expect thereal-world exchange rate to be avoided in favourof $1=£1. At least it'sa lot less than the rumoured $25 pergame that was swirling around techwebsites pre-keynote.
In comparison, the rest of the earlyAppStore line-up at WWDC seems a little simplistic – anuninspiringselection of games, medical applications and prettied-upnews feeds. Butthere are some bright sparks.
The mobile version of TypePad,forexample, has been designed to tie in with the iPhone's camera,enablingyou to take shots and upload them to a website. Looptoffers a mix ofsocial networking with location-aware intelligence,while the AssociatedPress plans anapp that will map your whereabouts to deliver relevantnews.
Apple itself has developed a pushnotification service,designed to keep a persistent IP connectionopen that can notify you ofnew emails or instant messages. And itdoes this without the relevantapplications running in thebackground. It's a big deal, but pencilSeptember in your diary forthis one.
Like the iPhone 3G, the AppStoreshould launch on July 11th. 2G and 3G iPhone owners will be abletodownload apps less than 10MB over 2G/3G, Wi-Fi or via iTunes.Anythinggreater than 10MB will be limited to Wi-Fi connections anddownloads viaiTunes.
The 2.0 upgrade will be free for iPhoneusers, but it will cost

iPod

touch owners $9.95.
Posted by Editorial Team Tue Jun 10, 2008 4:03 am
WWDC 08: me.com mail, contacts, calendar like native apps in Apple
"I can run this on a Mac or PC -- you might guess which my favorite is.I'm going to launch my favorite browser -- which happens to be Safari.Just log right in." Looks pretty solid, almost identical to the desktopapps.

Works with the native applications you know.
Doeverything you need to do on every device you own. MobileMe works withMail, Address Book, and iCal on a Mac; Microsoft Outlook on a PC withWindows XP or Vista; and the built-in applications on your iPhone oriPod touch.


Push email. Push contacts. Push calendar.
MobileMestores all your email, contacts, and calendars on a secure onlineserver — or "cloud" — and pushes them down to your iPhone,

iPod

touch,Mac, and PC. When you make a change on one device, the cloud updatesthe others. Push happens automatically, instantly, and continuously.You don't have to wait for it or remember to do anything — such asdocking your iPhone and syncing manually — to stay up to date.
Read about MobileMe on your
PC | Mac | iPhone or

iPod

touch


"It's a breakthrough web 2.0 app interface." Demo time!

Mail, contacts, calendar -- all this stuff looks exactly like Apple's native apps. This is pretty nice.



"Go to any browser, type me.com. Simple, easy to remember. Login... you get an incredibly rich email client. It feels like a desktop."

"What's really going to surprise people, we've built an incredible suite of web 2.0 apps using Ajax."

11:16AM PT - "Itworks with the native apps on my Mac or PC -- it works with Mail.app,iCal, Address Book... as well as Outlook. You'd expect that it wouldwork with those native apps."

Example of email -- gets pusheddown to all devices. Change a contact? Gets pushed up to MobileMe, downto all other device. "The best part of this, it works over the air.Everything is up to date."


"MobileMe stores your info up in the cloud so you can get to itanywhere using any of your devices -- Mac, PC, iPhone -- it will pushinformation up and down to keep everything up to date all the time."

Push email, contacts, and calendars... everything is up to date wherever you are.


Schiller just called ActiveSync ActiveStink -- the mockery! Guffawing.


"Good morning, I'm really excited to tell you about this brand newservice... so what's the idea? It's like having Exchange for the restof us."

Phil Schiller's up! Demo time.

"We're very very excited about this. It's called MobileMe."

"Now, we've got something entirely new."

"Imagineyou're a professor teaching a class on how to write iPhone apps! Youwant people to mail apps around... you can get certified and registerup to 100 iPhones, apps can be circulated and posted for up to 100iPhones. We think we've got a great story now." Applause.


Posted by Editorial Team Mon Jun 09, 2008 2:22 pm
WWDC 08: Apple could kill DS, say Forbes in Apple
Forbes isanticipating that Apple will launch the long-promised App Store featurenext week, allowing outside developers to sell iPhone and

iPod

Touchapplications.
If so, Forbes says, Apple could be a new and dangerous foe for Nintendo's DS handheld.
Thearticle notes that developers continue to create ever moresophisticated games for Nintendo's four year-old handheld, and thatApple has struggled with gaming on the Mac. Nevertheless, the authorthinks Apple may be a threat due to the fact that the company'sproducts have both a touch-screen interface and motion sensingaccelerometers - features which have been popular separately with theDS and the Wii.
In addition, the ability to download software into the iPhone wirelessly may be a selling point for developers.

Apple introduced an iPhone development kitearlier this year, showing versions of Super Monkey Ball and Sporerunning on the device during a demonstration of the technology.
Onlytime will tell if the multi-touch screen and accelerometers, thirdparty support and a huge installed base will make gaming a success onApple's iPhone and

iPod

Touch - but even so, the company is unlikely tosignificantly threaten Nintendo any time soon. After all, Sony's PSP -which offers multimedia and phone capabilities similar to Apple'sproducts - hasn't caught up with sales of the DS in the three yearsthat it has been on the market.
Click here for an in-depth analysis of Apple's games service.
Posted by Editorial Team Mon Jun 09, 2008 1:36 pm
WWDC 08 Live Coverage: iPhone SDK 2.0 in Apple
Ok, Scott, we love what you've done here, but we're yawning. Thenagain, the thousands of devs in the audience are probably stoked --those that haven't used the SDK anyway.

Demo time! "I want toconcentrate on how we construct a UI..." making an app called NearbyFriends. Accesses the contacts database and Core Location to filter allcontacts with contacts within 10mi. Building the UI with InterfaceBuilder. Dragging and dropping interface elements.

Going over debungging and Xcode, instruments -- all the stuff from the March iPhone roadmap event.

10:20AM PT - "Wetop it all off with Cocoa Touch -- our UI object oriented framework,which makes building an app for our fullscreen touch interface anabsolute breeze. We have a great set of APIs. On top of this we have areally powerful set of tools."

"With the SDK in iPhone 2.0 we'reopening the same native APIs and tools we use internally... that meansyou as a dev can build apps for the iPhone the same way we do. Let'sstart by talking about the APIs. The APIs and frameworks on the iPhoneshare extensively with OS X... We use the same kernel in the iPhonethat forms the basis of OS X... almost all of them share the samesource code line-for-line as OS X." He's going over the bits of CoreServices: SQL lite, OpenGL ES, OpenAL


Steve's back on: "That gives you a sense of what we're doing in theenterprise, all this stuff built into iPhone 2.0. Next up is the SDK,to take us where we are there and to show us some really excitingstuff, I'd like to bring up Scott Forstall." Applause.

Still going... the Army sure does love the new iPhone software!

Going over some firms, testimonials style. Great if you care about the petabytes in the datacenters of Disney, we guess!

10:13AM PT -"We've had phenomenal participation from higher education. Again,gotten fantastic feedback. We made a video of these customers, I'd loveto show it to you..." Video time!

"We've had a beta going... 35%of the Fortune 500 has participated in that beta program. The top 5banks, top 5 securities firms, 6 or 7 top airlines, 8 of 10 top pharma,and 8 of 10 top entertainment companies."


"Exchange... as you know, we've done it... push email, calendars,contacts, auto-discovery, global address lookup, remote wipe, all thisstuff built in. In addition we've worked with Cisco to build in theirVPN services... all sorts of security demanded by the enterprise.Everything they told us they wanted, we built in."


"iPhone 2.0 software, there are three parts: enterprise support, SDK, and new end-user features. Let me start with enterprise."

10:10AM PT -"Let's talk about iPhone, the place to start is our new software -- theiPhone 2.0 platform, a giant step forward from where we've been... westarted a dev program in March, which is just 95 days ago. In those 95days we've had over 250k download the free SDK. We've had over 25kpeople apply to the pay developer program... unfortunately we couldn'ttake everybody, so we admitted 4k people to the program..."

"Tohelp me, I'm going to ask Scott Forstall and Phil Schiller to help mewith parts of this. Then... Bertrand Serlet will give you a sneak peakat the next version of OS X called Snow Leopard."


"Let's get started. As you know there are three parts to Apple --the first part is Mac, second part is our music business,

iPod

andiTunes, and the third part is the iPhone. I'm going to take thismorning to talk about the iPhone."


"I'm sorry for all those folks that couldn't be here... we're goingto have a great week this week. 147 sessions, 85 on the Mac, and 62 onthe iPhone... it's going to be packed! 169 hands-on labs, 1k Appleengineers, iFund and Intel sessions. I think it's going to be one ofthe best WWDCs ever."

10:07AM PT - "Thankyou very much. I'm really glad to be here this morning. We've beenworking hard on some great stuff... thank you for coming to WWDC 2008.We've got a record 5200 attendees -- we wish we could have had more,but we sold out!"


Roar, applause.

Music's over, and here we go... lights all the way down, Steve's on stage!

10:06AM PT - Lights are coming down! Crowd beginning to roar!

Announcer: "Turn off all cellphones, iPhones, PDAs... our program will start in a few minutes."

10:02AM PT - OK, weird, a bunch of attendees just stood up and started clapping -- we don't know why, since it wasn't Jobs (or so we think).


9:51AM PT - Peoplestill funneling in -- this auditorium seats thousands of people, so ittakes a little while. Say, is that Gavin Newsome? Oh, and there's AlGore.

9:46AM PT -We're in! The cattle rush of the media was pretty mellow this timearound. Shockingly enough, they're playing oldies -- not the usualsoundtrack of Gnarles Barkley, Coldplay, Gorillaz, etc.


9:37AM PT - Everybody is crowding up at the closed gates, preparing for the Running of the Media.

9:16AM PT - People are really filing in. You've never heard so many people say the word "iPhone" in your life.

8:43AM PT - We'rein line at the Moscone Center (which is actually pretty spare at themoment), but it's early. The media's got a ton of MacBook Airs. Staytuned for our live coverage of the event.



Already hundreds of devs and attendees are piling up downstairs to get in.


Posted by Editorial Team Mon Jun 09, 2008 1:26 pm
WWDC 08: iVirtua Official Topic, Analysis, Live Coverage in Apple
WWDC 2008 is currently taking place from June 9 to June 13 at Moscone West, San Francisco.

Applereported that, for the first time, this conference is sold out. Thereare three tracks for developers, iPhone, Mac, and IT.

Announcementsat the keynote included the App Store for iPhone and

iPod

Touch, thestable version of the iPhone SDK, a subsidized 3G version of the iPhonefor Worldwide markets, version 2.0 of the iPhone OS, Mac OS X v10.6,and the replacement/rebranding of .Mac as MobileMe.
Mac OS X version 10.6 "Snow Leopard" is the presumptive designation of Apple's next major version of Mac OS X. It was announced by Apple CEO Steve Jobs at WWDC on June 9, 2008. It is scheduled to ship "about a year" from the announcement.
Mac OS X v10.6 will not introduce any major new features, ratherfocusing on improving performance, stability and reducing the footprintof Mac OS X. However, full support for Microsoft Exchange will be included.
Snow Leopard

MobileMe
Difference between .Mac and MobileMe
While mostly replacing .Mac (which was primarily centered aroundInternet services for Apple's desktop and notebook computers), MobileMeprovides Internet services for both Mac OS X and the iPhone OS as well as the

iPod

touch device and Microsoft Windowsusers. This means that now you are not restricted to a Mac runningsoftware like Mail and iCal, but can access your personal data from anycomputer connected to the internet.

Features
Storage
20GB of online storage featuring 200GB of monthly transfer. Thefamily pack includes this for the main user as well as 5GB of storageand 50GB of transfer for each sub user (up to four additional users)

Mail
Free Push Mail. Includes a @me.com email address. When a message is received it is sent directly to all the user's devices.

Address Book
Address Book (Push). When a contacted is added or amended it is updated immediately on all the user's devices.

Calendar
Calendar (Push). When a calendar appointment is added or amended it is updated immediately on all the user's devices.

Gallery
Public photo gallery. Photos can be uploaded in the web browser or synced by iPhoto on a mac

iDisk
iDisk, which is accessible via a web browser, the Finder on a Mac, or as a remote disk in Microsoft Windows.The iDisk can also share files by emailing a link to the intendedrecipient. Another feature is to set an expiration on the link. Thismeans access to file will stop after a set number of downloads or aftercertain time period.

Web 2.0
MobileMe uses web 2.0 technologies to provide the look and feel of desktop-class applications in the user's web browser.

Pricing
An Individual purchase of a MobileMe account for one-year is $99 USD (£59), while a Family Packsubscription (which includes one individual account and four familyaccounts with a specific email address for each one) is $149 USD (£89)for one year. The Individual account will have 20GB of combined emailand file storage and 200GB of monthly data transfer, while the FamilyPack will have, for each account in the Pack, 5GB of combined email andfile storage, and 50GB of monthly data transfer.

Competitors
MobileMe is supposed to comprise Microsoft Exchange-like features for consumers.

Browser Support
MobileMe's online services can be accessed in Desktop Applications.MobileMe also allows access to the user's data in desktop-likeenvironment in a web browser. Featured browsers are:



Safari 3 or later (Mac + PC)

Firefox 2 or later (Mac + PC)

Internet Explorer 7 (PC)
iPhone 2.0


Microsoft Exchange ActiveSync support

Push email

Push contacts

Push calendar

Global Address List

Certificates and Identities

WPA2/802.1x

Enforced security policies

Extra keyboard languages including Chinese and Korean

Cisco IPsec VPN support

Device configuration

Remote wipe

Ability to view PowerPoint attachments

Mass email delete

Mass email move

Bonjour service discovery protocol

Support for SVG

Parental controls

Ability to search contacts

App Store (To manage third-party applications)

New "Calendar" menu in "Settings"

Updated calculator with extra features in portrait mode, a scientific calculator in landscape mode and an updated icon.

Updated iTunes with a new icon and reordered category icons within iTunes application.

Ability to save or open images from websites in Safari

Support for Traditional and Simplified Chinese handwriting recognition

Geotagging

Norwegian, Swedish, Danish, Finnish, Polish, Korean and Brazilian Portuguese language interface in iPhone, previously these languages were only in the

iPod

Touch since 1.1.1

Workers hang Apple's logo outside Moscone Center, where the Worldwide Developers Conference kicks off Monday.
(Credit: James Martin/CNET News.com)
Expect to hear new details about the future of Apple's Mac OS X andWeb business next week at the Worldwide Developers Conference--and wethink there might be a new iPhone, too.
On Monday, Apple CEO Steve Jobs will take the stage at the Moscone WestConvention Center in San Francisco to address a gathering of Apple'sdevelopers and the media. This year's WWDCis sold out to the development community, who will be hearing formalpresentations by Apple on both Mac and iPhone development during theweek's sessions and meetings.
Anyone with even a passing interest in consumer electronics is probably aware that Apple is expected to unveil the next generation of the iPhone in the near future. The older version has been sold out for weeks as we approach the anniversary of the first model's debut, and anticipation of a model that can connect to 3G cellular networks has been building almost since that date last year.
One of the primary drawbacks of the first iteration of the iPhone hasbeen its reliance on the slower EDGE network outside of Wi-Fi hotspots, which can make downloading a Web page an exercise in patience.Upgrading to a faster connection should encourage people to do more Webbrowsing outside of Wi-Fi connections and could open up a whole newclass of applications that need a faster pipe to work effectively.
Apple is also expected to include GPS technologyinside the latest version, another development that could pique thesoftware development community's interest in the iPhone. Location-awareservices are available on several phones that use GPS technology, andthe iPhone developers could soon be ready to join the party.
Will the new iPhone be available immediately following Jobs' keynote?It's not clear. There have been conflicting reports, but Brian Tong ofCNET TV is hearing from his sources that Apple Retail employees havenot yet been told whether they'll need to report early on Monday for aspecial training session, which the company has done in the past beforemajor announcements.


Next Monday, Apple CEO Steve Jobs could announce a new iPhone and a new operating system.
(Credit: Apple)
While the iPhone gets all the attention as the new kid on the block,WWDC is always, in large part, about the Mac. Apple chose a picture oftwo Golden Gate bridges branching off in different directions toillustrate its WWDC invitation, and while the iPhone branch mightaccount for the sold-out conference, the Mac branch is the bread andbutter of this conference.
The Unofficial Apple Weblogreported on Wednesday that Apple would be providing developers with anearly version of Mac OS X 10.6 during the conference. It's unclearwhether that means Apple is ready to start demonstrating features fromthat release, but the report said the new version is expected to focuson "stability and security."
Apple released Leopard, Mac OS X 10.5, last October after a delay needed to make sure the iPhone arrived on time. At the time, Jobs told The New York Times that he wants Apple to stick to an operating-system deployment cycle of 12 to 18 months.
TUAW's report says Apple could be eyeing a Macworld 2009 release forMac OS X 10.6, which would certainly nestle within that time frame.Microsoft recently said it wants to get the next version of Windows out by the end of 2009.
Another interesting part of that report is the notion that 10.6 will bean Intel-only release. Users of older Macs running PowerPC chips wereable to upgrade to Leopard, but the report suggests that Apple willdrop PowerPC support with the next release.
Apple will likely spend a healthy portion of Jobs' keynote discussingMac OS X, but it remains to be seen how much of a peek we'll get at thenext version. One question on the minds of many Apple users: afterwhich big cat will Apple choose to name the next release?
Ars Technica's Infinite Loopreported Wednesday that "Snow Leopard" was the name slated for the nextversion, which sounds like it could be somewhat confusing, given thefact that the current version is called Leopard. In a poll on TUAW'ssite, "Cougar" was in the lead, trailed by "Lynx" and "LOLcat," the last of which we can probably eliminate.
The third leg of the WWDC presentation could involve Apple's .Macservice. There have been a number of recent signs that Apple isrethinking its presence on the Internet, with new domain names beingsnapped up by the company and code strings in the iPhone SDK suggesting that a new name is on tap.
One interesting thing to watch for concerning any new version of .Macis how much of the service Apple keeps in-house, as opposed to bringinga Web-savvy partner like Google into the mix. The .Mac service is a good idea, but it isn't widely used among Mac users due to issues with its stability, feature list, and price tag.
Any or all of those objections could change, if Apple transfers theback end of the service to a huge Internet services provider likeGoogle, and uses the service to bring Macs and iPhones together ininteresting ways.
As usual, Apple is very tight-lipped about what may or may not bearriving during this year's WWDC. The latest iPhone may or may not beready for an actual release on the first day of the show, but expectthe topic to be the highlight of the day's announcements.

WWDC 2007 Keynote Live Coverage here at iVirtua Community
Posted by Editorial Team Mon Jun 09, 2008 1:23 pm
Facebook, Apple and Amazon word association: FUNNY YET TRUE! in General Discussion, including Off Topic, Current Affairs
Brandtags.net shows a brand's logo and simply asks you to type the first wordthat pops into your head, these are collated and the top 25 words are generated.



Facebook: friends, social, college, annoying, people, facebook, fun, boring,kids, lame, community, social networking, myspace, waste of time, addictive,social network, network, networking, stupid, young, useless, crap, internet,stalker and, um, shit



Amazon gets a better ride with words like books, book, everything, shopping,convenient, easy, buy, cheap, awesome, fast, online, smile, great, shop, amazon,useful, internet, good, online shopping, shipping, amazing, store, reliable,cool, and huge.

Apple gets the words Jobs, smug, git, crap, toy, fruit, pastel, expensive,polo-neck, irritating, stupid, evil, iphone,

ipod

, sickening, genocide, herpes,Coldplay, hippy, con-trick, waste, bubonic plague, and overpriced. Actually wemade some of those up.



And Google's:
search, google, internet, search engine, awesome, god, evil, smart, useful, everything, cool, find, fun, fast, good, big brother, information, everywhere, simple, great, innovative, ubiquitous, helpful, amazing, love

The experiment, via a site called brandtags.net,is anything but scientific. But it is simple: The site shows a brand'slogo and simply asks you to type the first word that pops into yourhead.
Posted by Editorial Team Wed Jun 04, 2008 5:46 am
Apple WWDC 2008: full preview in Apple
It says a lot about the state ofconsumer tech in the last few yearsthat even the most insignificantannouncements from Apple take on awhole new life of their own - fromiMac updates to employees' holiday.
That'spartly because Applehas arguably done so much to change people'sperceptions of what goodtech can be with the Mac, the

iPod

and, ofcourse the iPhone.
Butit's also a symptom of how characterless muchof the technologyindustry actually is, that it needs a figurehead likeSteve Jobs orSteve Ballmer to show it the direction that it should beheading in.
The biggest hoopla, of course, will surround Steve Jobs' keynote speech on Monday 9 June.
iPhone fever
He'sexpectedto reveal who's been lucky enough to be awarded a third-partylicence todevelop apps for the iPhone; then to top that by unveiling the iPhone 3G.
Apple's move to allow third-party apps for the iPhone has, of course, been mired in controversy.
Appleseemedentirely dismissive of the idea at first, leading to a waveofthird-party hacks that showed how far some early buyers anddeveloperswere prepared to go to get what they wanted from the iPhone.
Thatwas followed by a compromise deal that saw Apple offer developers thechance to deliver non-resident web-apps for the iPhone.
Finalcapitulationcame at Macworld in January, when Apple announced itsiPhone DeveloperProgram, so setting next week's announcements in train.
Third party apps
There has, of course, been a great deal of speculation over what kinds of iPhone apps we'll see and from whom.
Rumourssuggestthat games developers like Electronics Arts and even Nintendoare keento get on board, as are makers of more 'serious' software.We'll knowfor sure who the headliners are when Jobs invites them onstage at WWDCon Monday 9.
As for other Mac hardware the jury'sstill out. Applerarely uses WWDC to launch hardware, even if it makeits shock move toabandon the PowerPC platform for Intel-derived CPUsin 2005.
Mac OS X and the iPhone
Instead,Applewill use this software-orientedf forum to focus on its Mac OSXoperating system, especially since it underpins much of what theiPhoneand

iPod

touch can do.
Apple has lined up 150 differentsessionsover the five days of WWDC, of which 19 have yet to beconfirmed. Thatleaves plenty of room to speculate over what thosesessions might be,especially since we don't know what Steve Jobs plansto unveil onMonday 9.
iPhone sessions
Of the sessionswe doknow about, 24 are focused on developing apps for the iPhone -fromcreating games the make use of the iPhone's range of sensorstoemploying 3D graphics using Open GL.
The sessions will besupportedadditional labs (workshops) where developers can get help,advice andhands-on training from Apple engineers.
Other WWDCsessions highlightthe obvious synergies between the iPhone and Machardware, thanks to thecommon OS that underpins them.
Developers! Developers! Developers!
Thiswillenable many Mac-dedicated developers to get a head-start when itcomesto developing for iPhone. But it has other pay-offs too:
Newdeveloperswho've been attracted to Apple by the lure of the iPhonewill find itsbreeze to develop applications for the Macintosh too.
Thatcouldspark a new golden age of Mac development that should finally laytorest the old 'there aren't any apps for the Mac' myth that in truthhasbeen meaningless for years.
By way of proof, Apple hasdedicated 27WWDC sessions to the technologies that both the Mac andiPhone share -things like Open GL, Core Animation and the Cocoaapplicationdevelopment environment.
Sink your teeth into Leopard
Theoverwhelmingmajority of WWDC sessions have been dedicated to Mac OS X10.5 Leoparditself. Given that it went on sale only six months ago,there are stillplenty of core features developers can take advantageof for their ownthird-party apps.
They'll have plenty of opportunity to find out how too, with 50 training sessions and over 50 different labs to enjoy.
With all this on on offer, WWDC 2008 is fast shaping up to be the best Apple developer meet yet.
Posted by Editorial Team Wed Jun 04, 2008 5:25 am
5 ways to build your own outdoor cinema in Entertainment, Film and Music, Mobile devices and media
Summer'shere and while most sensible people are heading outdoor to catch upsome rays, others are doing the reverse - going indoors to watch thelatest Hollywood blockbuster.
Luckily you can combine the two bysticking a big screen or TV in the garden - enabling you soak up somesun and some Spielberg at the same time.
There are loads of ways you can do this. Here are just five, ranging from the ludicrously cheap to the reassuringly expensive: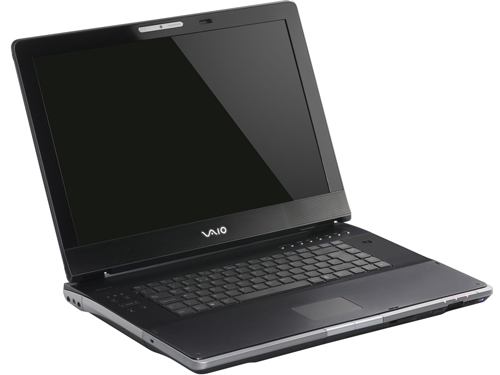 1. Use your laptop
Mostalmost all laptops have built-in DVD players these days so watching amovie from the comfort of your patio should a breeze. Of course you'llget the best results if you're sitting on a shady spot, but a, brightLED backlit display will come in pretty handy too. For ultimate inoutdoor laptop pleasure, we reckon the Sony Vaio VGN-AR61U is worth a punt.
Itpacks in a 17-inch widescreen display, 512MB Nvidia graphics card and aBlu-ray drive, not to mention a built-in hybrid analogue / digital TVtuner. It also has an HDMI port so you can hook it up to a compatiblehigh definition (HD) projector, as well as the usual audio outputs forprivate listening via headphones or neighbour-baiting outdoor speakers.Apple's 15-inch MacBook Pro is another great laptop choice.

2. Buy a portable DVD player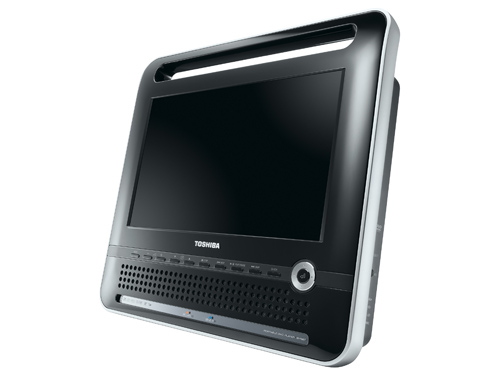 As above really, only you won't be able to play games on it, and the screen will be a lot smaller. Now while you can pick up a Hyundai HPD719 for as little as £80 on Amazon.co.uk, you're probably better off plumping for something a bit more luxurious, like the Toshiba SD-P120T.
Availablelater this month, the SD-P120T portable DVD player has an 11.8-inchwidescreen display, Freeview digital TV tuner and all the sockets youneed, including an HDMI port, component video sockets, headphone anddigital optical outputs. The battery's good for up to 3 hours of usebetween recharges and the player even comes with a 4-in-1 card readerso you can watch movies and photos stores on SD and other flash memorycards. Handy.


3. Watch an outdoor LCD TV
Giventhat you can already watch TV in the bath or shower, watching oneoutdoors seems like a logical extension. UK company waterprooftv.co.uksells a range of sets ranging from 32-inches to 55-inches size, withprices starting at £2,000. All the TVs are compliant with IEC IP56weather-proofing regulations and are dust and insect-resistant too.
Ourfavourite is the flagship Aquivo 55-inch Outdoor TV, which can handle1080p Full HD video signals. It comes with the full complement of HDMIand other AV ports, and even has non-reflective toughened glass. TheAquivo 55-inch Outdoor TV doesn't ship with weather-proof speakers oran anti-theft bracket as standard, but you can add these for £300 and£250 respectively.

4. Blow up an inflatable cinema screen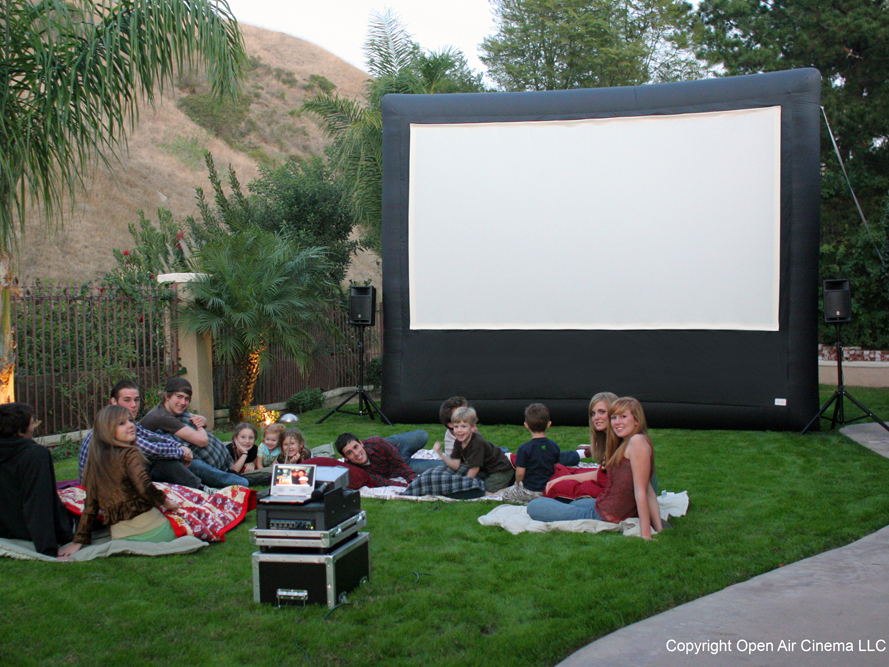 Ifthe prospect of a 55-inch TV just doesn't do it for you, you can takethe next logical step and team a portable projector either with a flatwhite wall, or - better still - an inflatable projector screen. Yourchoices here look pretty limited, with most UK companies only sellingor hiring out the screens for use a professionally-organised events.
However Pro-Idee will sell you a 2.4m screen online for £519. For anything bigger though you'll probably need to go elsewhere - US companies AirScreen and Open Air Cinema.


5. Buy a custom outdoor cinema
Forthe ultimate in outdoor movie viewing, we reckon Open Air Cinema is theplace to go. Its CineBox range is designed partly with home use in mindand comes with all the kit you need to for a night out in front of thetelly. For around $10,000 (£5,000) you can get a 3.7m (12ft) inflatablescreen, plus a custom-made console that comprises a portable DVDplayer, compact 2500 ANSI lumens Sanyo projector, multi-channel audiomixer and a wireless microphone.
Included in the price are a pairof speakers and stands, plus all the ancillary equipment you need suchas AV adaptors for your

iPod

, laptop, camera, etc. Best of all, OpenAir Cinema says its happy to sell to customers in the UK - and says ithas several satisfied customers here already. What are you waiting for?
Posted by Editorial Team Fri May 16, 2008 4:40 am
Nvidia: CPU-GPU balance in PCs skwered towards CPUs in Hardware, Internet, Networking, Comms and Security
Just forked out for a new rig with a fastprocessor on board? Then Nvidia has some very bad news for you. Your PCis "obscenely" imbalanced thanks to an overpriced, underperforming CPU- probably courtesy of Intel.
It's just thelatest salvo in the burgeoning war of words between Nvidia and Intelthis year. But what exactly is Nvidia getting at? Talking to TechRadarearlier this week, Nvidia's VP of Content Relations Roy Taylor outlineda developing strategy for leveraging Nvidia graphics technology toaccelerate a wide range of PC applications. Very soon, the world willdiscover just how pathetic conventional CPUs really are.
IfTaylor is correct, the initiative will deliver a massive, unprecedentedboost in PC performance. We're not talking the 2x or 3x boosts inperformance that the PC industry delivers on a regular basis. It couldpromise as much as 20x or even 100x the performance of todaysmulti-core CPUs. Yikes.
CUDA cometh
Thebasic premise is the use of Nvidia's CUDA programming platform (itselfclosely related to the C programming language) to unlock theincreasingly programmable architecture of the latest graphics chips.
Onpaper, it's extremely plausible. In terms of raw parallel computepower, 3D chips put CPUs to shame. A good recent example is the newroom-sized, high density computing cluster installed by ReadingUniversity.
Designed to tackle the impossiblycomplex task of climate modelling, it weighs in at no less than 20TeraFlops. That sounds impressive until you realise that just a singleexample of Nvidia's next big GPU, due this summer, could deliver asmuch 1TFlop. So, a few four-way Nvidia GPU nodes will soon offer thesame raw compute power as a supercomputer built using scores ofCPU-based racks.
General purpose GPU
Alittle bit closer to home, one of the early applications Nvidia ispromoting as a demonstration of the general purpose prowess of its GPUsis a video encoding application known as Elemental HD.
Downsizinga typical HD movie for an

iPod

using a conventional PC processor cantake up to eight hours or more, even with a decent dual-core Intelchip. Nvidia says the same job can be done in just over 20 minutes onan 8800 series Nvidia graphics board.
"Whenyou look at the question of whether you should transcode video on a GPUor CPU, when you consider it in performance-per-buck terms, it'scurrently obscenely the wrong way round," Taylor says.
Andthe solution is simple enough. Don't spend any more money overall. Justspend a little less money on your Intel CPU and a little more on yourNvidia GPU.
Hardware PhysX
What'smore, Taylor says plans to support the recently acquired PhysXphysics-simulation engine on Nvidia's GPUs are also nearing launch.Before the end of May, a total of eight games with GPU-based PhysX aredue to announced. 30 to 40 such titles will be available this time nextyear.
So, that's it then. The game is up forthe CPU and Intel alike? Not so fast. For starters, there's a goodreason why CPUs don't deliver the raw compute power of contemporaryGPUs.
CPU cores are big, complex beasts,designed to turn their hands to almost any task and make a decent fistof it while not excelling in any one area. GPUs, even the most recentand programmable examples, are still a lot less flexible. When they'regood, they're great. When they're not, well, they simply won't do thejob at all.
"At the moment general-purposeGPU applications are admittedly very high end. But increasingly peopleare asking why are scientific research industries including medicineand climate modelling are using GPUs," Taylor says.
Theanswer is the unbeatable bang-for-buck performance ratio that GPUsdeliver. Taylor reckons Nvidia has a large number of partners withconsumer-level applications lining up to key into its GPU technology.Several are due to be revealed later this summer.
Waiting game
Untilthen, however, it's impossible to say whether the benefits will be asspectacular as Nvidia claims. Likewise, we'll have to wait and see justhow smoothly it all works. The only non-3D consumer application forGPUs that has been widely tested on the market so far is video decodeassist. And that has been a distinctly hit and miss affair.
Buteven if Nvidia can deliver reliable, transparent hardware accelerationfor a wide range of applications with its GPUs, it will still have ahuge fight on its hands from Intel.
Intel'sintriguing new GPU, known as Larrabee, is due out in late 2009 or early2010. Apart from the fact that it will be based on an array of cut-downX86 processor cores, little is known about its detailed architecture.But as Intel's first serious effort to compete in the GPU market, it'sa game-changing product.


For Taylor, ofcourse, the Larrabee project merely confirms that the GPU is where theaction is. "Why does Larrabee exist? Why is Intel coming for us?They're coming for us because they can see the performance advantage ofour GPUs," Taylor says.
He's probably right. It will be a fascinating contest.
Posted by Editorial Team Wed May 14, 2008 4:45 am
Apple announce handheld games console at WWDC 08? in Apple
Apple's online store is still out of iPhones. Left-of-fieldspeculation says this means the 3G iPhone's release is coming soonerthan thought. If so, what might Apple have in mind for its WorldwideDeveloper Conference instead?
In recent weeks, UK iPhone suppliers O2 and Carphone Warehouse haveboth sold out of 8GB models, following a £100-off price promotion. Theyalso sold out of 16GB handsets, though both admitted late last weekthat they would be getting more stock in. Indeed, today O2's website isshowing 16GB iPhone availability, though CW's site is not.
All this time, Apple has been offering iPhones too. But today, boththe UK and US Apple Store websites have the 8GB and 16GB iPhones listedas "currently unavailable". The fact it's no longer doing so, severalweeks earlier than anticipated, suggests that stocks really have rundown ahead of the introduction of the new, 3G model.
But when is that going to take place? So far, everyone has assumedthat it'll arrive in June - a year on from the point at which the firstmodel went on sale. Apple likes anniversaries - for instance, it tendsto update the

iPod

line every year at the same time.
However, the recent spurt of iPhone support announcements fromcarriers - Vodafone will be offering it in ten countries, SingTel infour - suggests that the next iPhone might be coming sooner rather thanlater. Why announce a whole month ahead of the anticipated launch?
MacRumours.com has an interesting suggestion. It re-iterates a rumour publishedby website Switch To A Mac late last month: that Apple will announceand ship the 3G iPhone in May, and Steve Jobs will show off acompletely different mobile device at June's Worldwide DevelopersConference (WWDC). Switch To A Mac's source is said to have strongApple ties, and to have been right about last year's Mac OS X Leoparddelay.
Does the rumour make sense? Maybe. Yes, Jobs used his 2007 WWDCkeynote to detail the iPhone's availability, but bear in mind this wasarguably because he was unable to talk about what developers reallywanted to hear about: Leopard. Mac OS X 10.5's release had just been delayed in order to get the iPhone OS completed in time (Apple said). Leopard was to have shipped in June.
This time round, that pressure is off. Apple has already announcedits developer-centric iPhone plans, and has been offering a pre-releaseversion of the iPhone Software Development Kit for some months now.
That implies Jobs might instead seek to engage developers with a newdevice, as suggested. Past speculation has pointed to handheldgadgetry, either a Mac tablet, a new Newton or a bigger

iPod

Touch.

We'd dismiss the Newton idea as wishful thinking, and while someconsumers might fancy a bigger even more video-centric

iPod

, iPodannouncements usually come later in the year. A Mac tablet is morelikely to quicken the juices of Mac developers, but we'd guess Applewould leave that for Macworld Expo in January. There's certainly noburning need for a Mac tablet now, not least because Apple executiveshave consistently talked about the

iPod

Touch as the foundation for thecompany's handheld strategy, not the Mac.
Besides, what's really there for developers other than the chance tosell a few more copies of apps to Apple and

iPod

addicts? Surely whatthey'd really fancy is whole new platform, compatible with their Macand iPhone development experience, but taking them into a new arena ofbusiness?
Enter Apple's first foray into dedicated mobile gaming, a notionthat's also been doing the rounds of late, but separately from theiPhone discussion. Just as the iPhone leveraged Apple's experienceselling the

iPod

and the huge marketshare the company built up doingso, an - if you will - 'iPlay' would do the same with mobile gaming.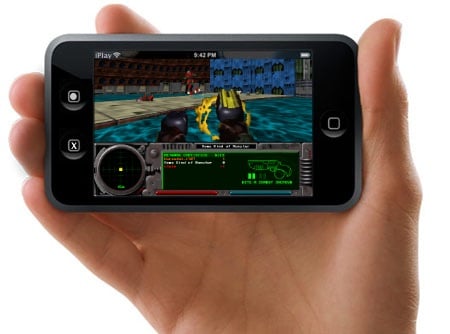 Apple's 'iPlay': the real WWDC highight?
Artist's impression

The

iPod

does this already, but in many if not most consumers'minds, the

iPod

is a music and video device. The success of thePlayStation Portable and Nintendo DS Lite shows there's a big marketfor 'game first, other stuff second' devices alongside the

iPod

's'other stuff first, games second' approach.
If any company was to seriously take on the likes of Sony andNintendo, it would not only need a brand as strong as Apple's - not tomenion an Apple-like marketing budget - but also the support of as manygames developers as it could persuade to get coding. Unlike the iPhoneand

iPod

, third-party software development would be key to the iPlay'ssuccess. For Apple, WWDC is the logical place to get that ball rolling.
Such a move would be well worth bringing the 3G iPhone announcementforward for - especially since it would leave the world's media try toguess in print and online what Jobs will announce instead.
The voice of caution warns that almost all the other pointersindicate a June 3G iPhone debut. But as we say, what's really there fordevelopers that hasn't been said already?
Posted by Editorial Team Wed May 14, 2008 4:37 am
Is the MMO market maturing? Can WoW ever be toppled? in The Great Debates!
Funcom's Erling Ellingsen, product manager for Age of Conan, sees his mature-rated game as a progression of the MMO genre.
"There are so many MMOs coming out, more and more every year, and they're all 12-rated games," he told GamesIndustry.biz.
"Ageof Conan is really the first mature MMO title to hit the market, and Ithink that if it does really well, that's definitely going to open upthat market for the competition."

Ellingsen said researchshows that the average MMO player is in the mid-twenties, creating anuntapped market for more mature content.

Quote:

"There are so manychoices right now in terms of other MMOs that people want something newand get a new experience, and I think Age of Conan is going to be ableto give them that," he said.
Ellingsen also pointed out that themillions of World of Warcraft players are growing up, having played thegame over the past four years.
"Perhaps they were 14 then, butthey're 18 now, and ready for something new. I think the market ismaturing, and I think you'll see more mature MMOs," he explained.



Can WoW Be toppled?

World of Warcraft is a PC gaming phenomenon. Three years since itsrelease and the online game is still riding high, but could 2008finally see it face some competition?
Blizzard, the creators of WoW, and their cleverly designed virtualworld have blown the Massively Multiplayer Online (MMO) genre wideopen. Previously a niche gaming offshoot, it is now worth more than$1bn in the west alone.
World of Warcraft is primarily responsible for this growth, addingpolish and accessibility to the rough template originally developed bypioneers like Everquest.
"With World of Warcraft we tried to maximise the fun, pick-up-and-playaspects, and make an MMO that was as approachable as possible withoutlosing that lasting depth," said the game's lead producer, J AllenBrack. "That resounded with players on a much greater scale than we'dever anticipated."
A new expansion pack, Wrath of the Lich King, is due out later thisyear and is likely to shoot to the top of the charts. But by this timeWoW will face the first batch of credible challengers to its onlinegaming crown.
The biggest is Warhammer Online. The game has a similar look andfeel to WoW but has far more emphasis on player versus player battle.This large-scale combat will see groups of opposing players battling itout for land and virtual bragging rights. Throw in the Games Workshoplicence and you have a potentially worthy competitor.
Oli Welsh, MMO editor of Eurogamer.net agrees: "Warhammer will probablyget a little closer to World of Warcraft because it specificallyappeals to hardcore fans who are pretty bored with WoW at the moment."
Another challenger due at around the same time is Age of Conan. Thisgrittier take on fantasy allows players to build and conquer cities,and boasts a more dynamic combat system than the online gaming norm.
Elsewhere, NCsoft's Aion has the potential to add more depth to theusual conflict with three factions - two playable and onecomputer-controlled - battling for control.
There is also a substantial new update due for Lord of the RingsOnline, which was originally released in 2007 and has quietly built adecent reputation - even if the subscriber numbers are dwarfed by WoW."The Lord of the Rings Online isn't just combat," says Ed Relf, whoheads up the project for publishers Codemasters. "The focus is onfaithfully recreating the fantasy world of Middle Earth in an onlineuniverse."
The consoles will also provide some belated competition when NCsoft launches its MMO title for the PS3 in 2009.
Publicly, at least, most of the competitors see WoW as a positive for the market.
"World of Warcraft has been a blessing for the genre and has opened upmassively multiplayer gaming for millions of people all around theworld," said Erling Ellingsen, product manager at Conan developerFuncom.
And Blizzard itself is magnanimous: "Rather than look at the newwave of titles as competitors, we see them as games that will furtherbroaden the overall appeal of online gaming - and we're looking forwardto playing them too," said Brack.
But while the market currently remains dominated by swords andsorcery the real growth is likely to be in less fantastical settings."I expect The Agency (spies), All Points Bulletin (crime) and LegoUniverse to do really, really well," says Eurogamer.net's Welsh.
Titles aimed at casual and younger gamers are another growth area.Disney's Club Penguin and Toontown Online have been successful inattracting the pre-teen audience - and the latter has over a millionsubscribers. Jagex's Runescape, which takes the more traditionalrole-playing setting and repackages it for a younger age group, has asimilar number of paying players.
Relf recognises the trend: "One of the biggest growth opportunitieswithin the online gaming space is represented by the relativelyuntapped younger or more casual gaming audience."
Welsh sounds a word of warning though.
"There's no such thing as a casual MMO player. Successful MMOs turncasual gamers into hardcore gamers - it's how they work, economically."
So what happens next in online gaming? Ellingsen thinks diversity iskey. "If the message the market receives is that you need to createWorld of Warcraft in order to be successful, no one is going to dare doit. I truly hope that we will see a lot more niche online games thatwill get a healthy number of players."
Welsh argues that price is the real driver. "The growth of thefree-to-play market in the west will really help grow the audience forthis kind of gaming."
Diversity, price and big brands like Lego will all help widen theonline gaming market, but Relf urges caution to any potential entrant."World of Warcraft is the

iPod

of the MMO genre. It's a phenomenon thatmay never be replicated again in this space."
Posted by Editorial Team Wed May 07, 2008 5:56 am
Turn Your iPod Touch into an iPhone in Entertainment, Film and Music, Mobile devices and media

The iPhone and

iPod

touch are almost indistinguishable devices exceptfor one major difference—you can make calls from your iPhone, and youcan't from your

iPod

touch. For the privilege of making phone callswith your iPhone, you have to pay $100 more upfront to Apple for thedevice itself, plus a minimum of $60/month to AT&T for the next twoyears. Let's say you didn't need that kind of firepower from your iPodtouch, but that you would like to use it make a phone call every nowand then. You can, and today I'm going to show you how to make VoIPphone calls from your

iPod

touch or iPhone using a freeware application called SIP-VoIP.
What You'll Need
1.) A jailbroken

iPod

touch or iPhone. If you haven't already jailbroken your device, don't worry—it'll just take 45 seconds.
2.) iPhone headphones with mics don't work with the

iPod

touch, so if you're using an

iPod

touch you'll need a Touchmod mic.The Touchmod mics come in a variety of flavors, from the simple donglethat plugs into the syncing port to the headphone-and-mic combo thatworks much like the iPhone headphones. The hardware will set you backsomewhere between $50 and $60.
3.) The freeware SIP-VoIP application. Read on for details for installing SIP-VoIP below.
UPDATE: Just today (4/15) it looks like another VoIP app for the iPhone has emerged called Fring.Fring promises to work with both Skype and SIP accounts, but likeSIP-VoIP it's still young and not entirely perfect. I haven't tried ityet, but it might be a viable alternative to SIP-VoIP, and can be installed just as easily.
Install SIP-VoIPAssuming you've got the hardware you need and you've prepared yourdevice, now it's time to install the VoIP application. If you don't yethave a mic, you can test that SIP-VoIP is successfully making callsbefore you purchase it.
I'm going to cover two different ways of installing SIP-VoIP. Thefirst and easiest method is with Installer.app, the program that isautomatically installed when you jailbreak your

iPod

. The second methodis more difficult, but it's good to have around in case you run intoerrors (which I did).

Method 1 - Install SIP-VoIP with Installer.app:First, since SIP-VoIP isn't found in Installer.app by default, you needto add the Touchmods repository to Installer. To do so, launchInstaller and head to the Sources tab. Now tap Edit -> Add, and typehttp://touchmods.net/rep.xml into the Add Source dialog. Hit OK, and Installer will refresh your sources, this time including your new Touchmods repository.

Nowgo to the Install tab and find the entry labeled Touchmods. Insideyou'll see an app called Touchmods SIP-VoIP. Go ahead and installSIP-VoIP by tapping the entry, tapping the install button, and thenverifying that you want to install this application from an "untrusted"source.
This is by far the easiest method for installing SIP-VoIP, but I hadtrouble with the latest version of SIP-VoIP (version 1.2) on my iPodtouch, so I had to install a previous version (1.1). Since you can onlyinstall the latest with Installer, I'll also demonstrate how to installolder versions of SIP-VoIP. I'd recommend trying it the easy way first,then moving to the following method if you have trouble. If you'retaking the easy route the first time around, skip to the Set Up an SIPAccount section below.
Method 2 - Install SIP-VoIP over SSH: To install previousversions of SIP-VoIP, you'll need to first install OpenSSH throughInstaller.app (you can find it under Install -> System). Now you'llneed to connect to your

iPod

using a desktop FTP client that supportsSFTP connections (like FileZilla for Windows or Cyberduckfor OS X). This will allow you to browse and copy files to your iPodlike you would if you could access the disk as an external hard driveon your computer.

Toconnect to your device from your computer, you'll need to know youriPod touch's or iPhone's IP address. You can find this by opening theSettings app, tapping Wi-Fi, and then tapping the blue arrow next tothe network you're connected to.

Now that you've got that, start up your FTP client of choice, enter the IP address as you server, and use root for your username and alpineas your password. Once connected, navigate to the Applications folder(just above the root folder). That's where your iPhone and

iPod

touchkeep all of their applications. From here it's a simple matter ofdragging and dropping the appropriate SIP-VoIP app to the applicationsfolder.
For this article, I'm using the 1.1 version of SIP-VoIP, which you can download here.Once downloaded, unzip the file and then drag and drop the SIP-VoIP.appfile to your Applications folder. Finally, restart your

iPod

or iPhoneand the new app should show up on your home screen.
Set Up an SIP Account
Unfortunately the SIP-VoIP app doesn't work with the most popular VoIP app Skype (it uses the SIPprotocol), which means you'll have to set up an account with anotherservice to use the app. Luckily there are tons of options out therethat can work with SIP-VoIP. I used a service called FreeCall, so that's what I'll highlight in my examples, but the Touchmods blog lists a handful of alternatives.
If you want to follow along exactly with my settings, head to the FreeCall signup pageand register for an account. After you register, you'll need to buysome minutes for your call time. FreeCall is an international service,so when it asks for your cell phone (to which it sends an SMSconfirmation), you'll need to include your country code; for example,it would look something like 0015555551234 if you're in the US. Theminimum purchase with FreeCall is 10 euros, which amounts to around$16. Once you've purchased some calling time with FreeCall, it's timeto enter your setup configuration in SIP-VoIP and start making calls.
NOTE: If you don't want to spend money off the bat, you might want to try signing up with a service like Gizmo5 (formerly Gizmo Project), which offers a small amount of trial credit.
Set Up SIP-VoIP to Make Calls
Finally,we're ready to set up SIP-VoIP with the SIP provider you registeredwith above. Launch the app from your

iPod

touch or iPhone's homescreen, then tap on Settings in the bottom right corner. You'll see avery rudimentary form where you'll enter the settings for the SIPaccount you set up above.

Ifyou used FreeCall like I did, enter your FreeCall username and passwordin the first two fields (other services will use the number they'veassigned you as the username), then sip.voiparound.comin the field labeled SIP-Server (see screenshot). There are morefields, but for FreeCall that should be all you need. Hit Save to saveyour settings—you may have to hit return on the

iPod

's keyboard todismiss it and see the Save button—and then tap the dial tab to head tothe dialpad.
Before you make your first call, you have to connect the applicationto the SIP server, so click the button labeled "connect to sip server"in the lower left. If all goes well, it'll connect without a hitch.(This is where I ran into some problems with version 1.2 on the iPodtouch. 1.2 connected without issue from my iPhone, but I kept gettingconnection error messages with 1.2 on my

iPod

touch. If you're havingsimilar problems, installing version 1.1 may help.) If it connectedsuccessfully, all you've got to do is dial your number (country codeincluded, depending on which service you go with) and hit the callbutton.
I actually stumbled onto a video on YouTube of a precocious kidusing a Touchmods mic with SIP-VoIP and FreeCall. There are several ofthese videos on YouTube—I particularly like this speaker phone setup. Check out his video below to get a better look at what the final result is.

Set up Inbound numberYour FreeCall account only handles outbound calls, but you're not outof luck if you want to add inbound functionality to your

iPod

touch.You can register your FreeCall SIP account with other services, like IPKall,to get a free phone number that will ring your

iPod

touch. (The onlycatch is that you're limited to a state of Washington area code). Iwon't go into details on setting up an inbound number, but you can findmore details from this post at the Touchmods blog.
---

The SIP-VoIP app has been in development for a while, and thoughit's still not much to look at, it seems to be improving over time. TheiPhone and

iPod

touch 2.0 firmware will officially hit the streetssometime in June with support for third party apps through Apple, sowho knows what kind of VoIP apps we'll see when that time comes.
Whether or not we'll ever see Skype or another VoIP app officially supported for the iPhone (Apple says they'll allow VoIP over Wi-Fi),SIP-VoIP is already there. My experience with it has been hit-or-miss,and it's got miles to go before it's the friendliest app around, butwhether you'd like to make international calls for cheap or you justwant to want to reach out and touch someone from your

iPod

touch, thefolks at Touchmods and SIP-VoIP are already providing the tools to dojust that.
No, you don't get visual voicemail, text messaging, or a built-incamera, but you do get to make and receive phone calls from your iPodtouch—which in itself shows a lot of promise.
Posted by Editorial Team Wed Apr 23, 2008 5:18 am
BBC iPlayer on Nintendo Wii, for free! in Software
Quote:
Early versions of the service will be available from 9 April but morepolished software will be released as the service is developed.


The BBC has announced that its BBC iPlayer will shortly be available on the Nintendo Wii console.

The BBCi Player offers users content from multiple BBC TV shows and channels, including News 24 and the BBC's radio stations.
"Workingwith Nintendo marks another exciting milestone for BBC iPlayer,"commented Erik Huggers, group controller for Future Media andTechnology at the BBC.
"It underlines our commitment to reaching new audiences by making BBC iPlayer available on as many platforms as possible.

"TheBBC's catch-up TV service can now be accessed on an increasing numberof different platforms - from the web and portable devices to gamingconsoles. It will shortly be available on TV."
Last month the BBC rolled out the service to Apple's iPhone and the

iPod

Touch.
AlthoughWii owners currently have to pay a one off fee to install the InternetChannel, the BBC has said that it is looking at ways to make theiPlayer service free in the future.
"This exciting alliance withthe BBC is yet another way in which Nintendo is looking to broaden themarket for its products by offering compelling and relevant content tofamilies," added David Yarnton, general manager of Nintendo UK.

Quote:
"BBCiPlayer on Wii will offer Wii owners another reason to turn theirconsole on everyday and adds to the already established non gamingcontent on Wii that includes news and weather channels and an internetbrowser."


The BBC's Video on Demand service, iPlayer, will be available toNintendo Wii users through the bundled Opera Internet Browser; thecurrent version lacks all the bells and whistles that PC users canenjoy.

But the Beeb has promised that an updated version will come in a fewmonths which will make the Wii, yet another outlet to watch programmesvia the popular iPlayer.

It is not surprising that the BBC haschosen the Nintendo Wii (rather than the Xbox 360 or the Playstation 3)to deploy the iPlayer given Microsoft and Sony's reluctance to reducetheir stranglehold on whatever content goes into their gaming console.

For Nintendo, it is yet another win, albeit a small one, consolidatingits status as the most popular next gen gaming console in the UK. Nonews as to whether Channel Four will look into doing the same thingwith 4OD.

Obviously, a broadband connection is needed, something that will pile even more pressure on ISPs.

More than 17.2 million BBC programmes have been downloaded or streamedvia the iPlayer in March 2008, that's a staggering 25 percent increaseover the previous month; at this rate, the 100 million programmesstreamed or downloaded barrier will be broken in August.



Importantly only UK-resident license-fee payers are allowed to use theservice, so you'll be entering your post code (or if you're dishonestthat of someone who does pay) to use the service. Anyone havingimported a console from another country will probably have to miss outon this too - that's the price of getting a Wii in the face of UK stockshortages.

Given the undeniably greater popularity of the Wii compared to itsrivals (in some ways at least) the PlayStation 3 and Xbox 360, it makessense that Nintendo's console would be the first to see such a service.No information is yet available as to the potential availability of aPS3 or Xbox 360 equivalent, but it seems likely that the BBC would atleast be considering it.

So what are you waiting for? Get refreshing that Internet Channel readyto start watching your favourite programmes on your favourite consoleon-demand.

via BBC
Posted by Editorial Team Thu Apr 10, 2008 9:42 am