Search iVirtua
Advanced/Tag Search...
Search Users...
What is iVirtua Exclusive Community?
An exclusive gaming industry community targeted to, and designed for Professionals, Businesses and Students in the sectors and industries of Gaming, New Media and the Web, all closely related with it's Business and Industry.
A Rich content driven service including articles, contributed discussion, news, reviews, networking, downloads, and debate.
We strive to cater for cultural influencers, technology decision makers, early adopters and business leaders in the gaming industry.
A medium to share your or contribute your ideas, experiences, questions and point of view or network with other colleagues here at iVirtua Community.
Guest's Communication
Live Chat
Teamspeak (VOIP) Audio Conference
Private Messages
Check your Private Messages
Themes
Choose an iVirtua Community theme to reflect your interests...
Business Theme

India/Arabic Theme
Gaming Theme
iVirtua Recommends
Fly Emirates
VerdictThe ThinkPad X300 is an expensive piece of kit but it's a superblaptop that is well worth the asking price. Yes, it costs the best partof two grand. Yes, that is a very high price, but you really ought toget your hands on an X300 for a test drive. If you do, you won't wantanything else.



'Why would anyone pay two grand for a Lenovo when the HP 2510p isavailable for about £1500?' you asked, and 'What is the 13in screen allabout?'
There was a common view that the X300 showed up Apple's MacBook Air as a piece of inconsequential fluff, and while the Reg readership is collectively correct on that point it is pretty much wrong on the others because the X300 is utterly gorgeous.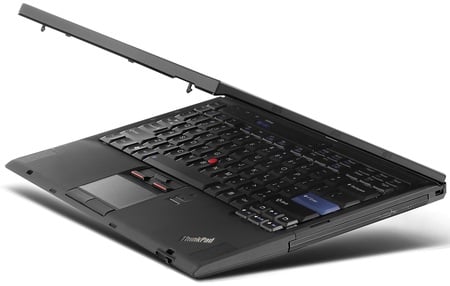 Lenovo's ThinkPad X300: light of weight but no lightweight

The key features of the new ThinkPad are the slender chassis, lightweight and emphasis on energy efficiency. A regular laptop with a 14inscreen, such as a ThinkPad T61, measures 335.5 x 237 x 27.6mm andweighs 2.34kg. It's a perfectly reasonable size and shape and is fairlyportable, but it is eclipsed by the ThinkPad X300.
Although the screen is only slightly smaller - it's 13.3 inchesacross - and the dimensions are fairly similar - 318 x 231 x 23.4mm -the weight is a whole kilo less: 1.33kg. That's the weight of thecut-down model with a three-cell battery and no optical drive, whileour review unit had a six-cell battery and a super-slim DVD writer thattogether raised the weight to 1.54kg. Even so, the X300 is very light.



Flat pack

Even the power cord and AC adapter are lightweight, togetheramounting to 370g. So the travel weight of the package is well under2kg.

Having the Ethernet port at the back of the laptop is worthy ofextra comment. This is so much better than having it on the side, wherea thick Ethernet cable will inevitably get in the way of your mouse,UBS Flash drives and so on.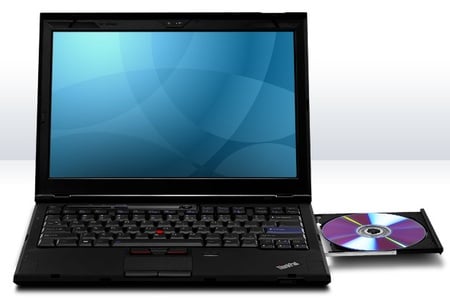 Who says skinny sub-notebooks can't have optical drives?

Lenovo has come up trumps with wireless connectivity so the X300packs Gigabit Ethernet, 802.11n and Bluetooth. You won't find a modemport next to the Ethernet as Lenovo has gone for state-of-the-arttechnology: there's a Sierra MC8775 HSDPA 3G modem inside the laptopwith a SIM card slot under the battery.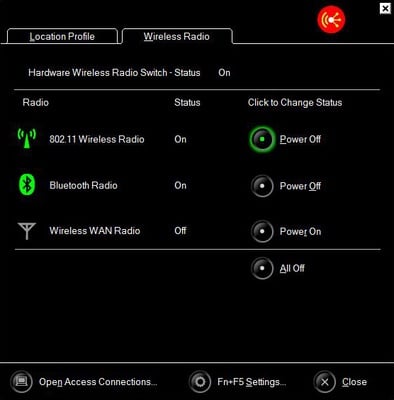 All the wireless options you could want or need
There's a touch of next-gen technology too as Lenovo tells us that theX300 is ready to support WiMax "when it becomes available", whichrather suggests that a Bios update may reveal new wonders in a year ortwo.
Contributed by

Editorial Team

, Executive Management Team
372659 iVirtua Loyalty Points • View Profile • Send Private Message • Back to Top