Search iVirtua
Advanced/Tag Search...
Search Users...
What is iVirtua Exclusive Community?
An exclusive gaming industry community targeted to, and designed for Professionals, Businesses and Students in the sectors and industries of Gaming, New Media and the Web, all closely related with it's Business and Industry.
A Rich content driven service including articles, contributed discussion, news, reviews, networking, downloads, and debate.
We strive to cater for cultural influencers, technology decision makers, early adopters and business leaders in the gaming industry.
A medium to share your or contribute your ideas, experiences, questions and point of view or network with other colleagues here at iVirtua Community.
Guest's Communication
Live Chat
Teamspeak (VOIP) Audio Conference
Private Messages
Check your Private Messages
Themes
Choose an iVirtua Community theme to reflect your interests...
Business Theme

India/Arabic Theme
Gaming Theme
iVirtua Recommends
Fly Emirates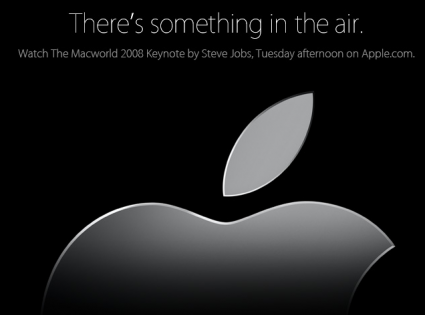 Apple posted the 'Something in the Air' teaser campaign on their website, and promises that you will be able to watch the keynote on Apple.com on Tuesday afternoon (pre-recorded, not live). The banners were originally revealed on Friday at Macworld Expo's Moscone center.
Contributed by

William Tildesley

, iVirtua Ultimate Contributor
23597 iVirtua Loyalty Points • View Profile • Send Private Message • Back to Top